So after 4 years away from the ring, Georges St Pierre stepped back last night to win the middle weight championship in the main fight.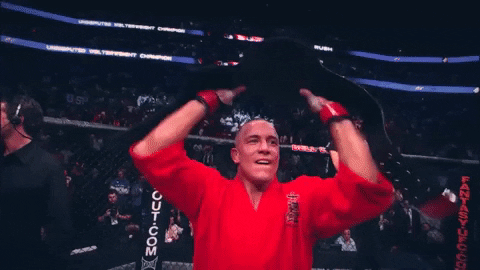 (Via Giphy)
The finish came in the 3rd round at the 4:23 mark, with a rear naked choke.
Bisping refused to tap and went unconscious.
It is St-Pierre's 20th career win in the UFC, moving him into a tie with Bisping on the UFC's all-time list.
GSP also becomes the fourth multidivisional champion in UFC history – he held the welterweight belt from 2008 to 2013, as well.
Main image via Fox Sports